Coma Inducer® Oversized King Comforter - Me Sooo Comfy - Alloy
Description
Inspired by what we all crave... Comfort! To be comfortable is to be at peace. To be able to say "Me Sooo Comfy®" is to be able to truly lose yourself in our coziest coral fleece bedding. There is no substitution for comfort! Me Sooo Comfy® makes you want to cuddle up and stay home. When your friends are heading out on a Friday night and ask you to come, just text them back and say "Can't Make it..... Me Sooo Comfy®." They'll understand!

And if they ever get the chance to feel your addictively comfortable Coma Inducer® Oversized King Comforter - Me Sooo Comfy - Alloy, you may even make them jealous! When it comes to the best bedding for those who crave unique comfort, our Coma Inducer® oversized comforters are the best of the best. Made with a soft plush coral fleece material, this King XL comforter will transform your King bedding into the perfect place to get cozy and unwind. Imagine surrounding yourself with comfort so soft it makes you want to stay in bed. Doesn't that sound like a piece of King XL bedding that will help you get a great night's sleep? This ultra cozy oversized gray King comforter is worth missing a few outings to enjoy its one of a kind comfort!

And it isn't just the super cozy material that makes this comfortable King bedding extra special. A thick inner fill goes a long way in increasing the comfort of your extended King comforter. This thick oversize King bedding will provide you with a terrific warm and cozy feeling both inside and out, perfect for those chilly days outside. What could possibly make this essential gray King XL comforter better? How about a stylish and appealing look? This King oversize comforter is so soft that you can tell that it is amazingly cozy just by looking at it. This feature, combined with an easy to match color, make this gray King extra large comforter a necessary piece to your bedroom decor!
Coma Inducer® Oversized King Comforter - Me Sooo Comfy - Alloy
Size: King Bedding Comforter - Oversized King XL
Material: Luxury Plush - Coral Fleece
Construction: Thick Down Alternative Polyester Fill, 270 GSM
Important Information: Warm, thick King Comforter that is addictive in comfort
Our Policies
Lowest Prices

No Discount Codes Needed

Easy Returns

Hassle Free Flat Rate Returns

Free Shipping

Orders Ship Within 24-48 Hours
Coma Inducer® Oversized King Comforter - Me Sooo Comfy - Alloy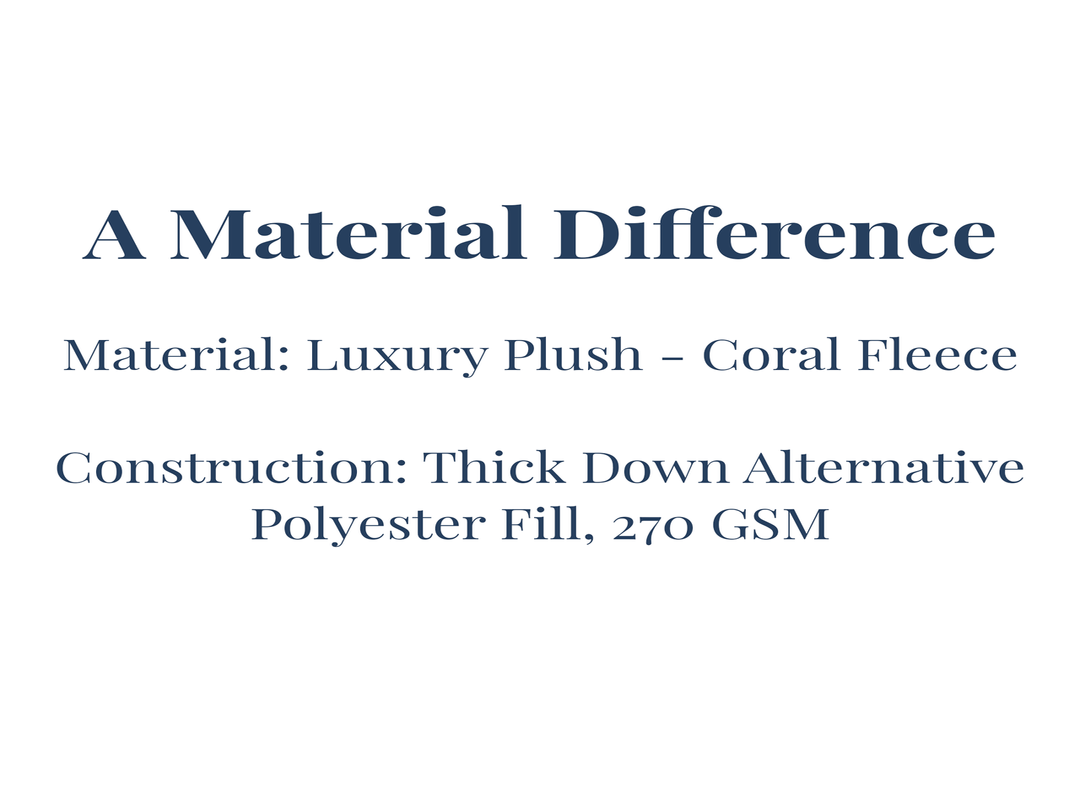 ABSOLUTELY LOVE THIS COMFORTER!

MOST COMFORTABLE BLANKET EVER!!! NO OTHER WORDS NEEDED!