Animalistic - Coma Inducer® Oversized King Comforter
Description
Inspired by our inner instinct to be a wild, uninhibited animal. Ever jump into bed and go crazy over how your bedding felt, like you are some sort of out of control creature of the night? If you haven't, then our Animalistic Coma Inducer® comforter will surely bring it out of you. As humans, we are so civilized, but deep within us lies our animalistic side. Embrace it! Our Coma Inducer® creates a cozy plush layer for your bed that is so warm you could use it outdoors! Not that you want to sleep outside in zero degrees, but the animalistic side of you might just consider it. Bedding that is all look and no feel is pointless! Your sleep deserves only the best in cozy comfort and, with our Animalistic Coma Inducer®, you can enjoy both the look and the feel of your bedding. Get wild, be primal, enjoy great sleep!
Of course, even though the Animalistic - Coma Inducer® Oversized King Comforter is designed with your ultimate King bedding comfort in mind, this extra large King comforter obviously has a striking look that will be the centerpiece of your bedroom decor! With waves of textured white and dark gray stripes, this animal-print inspired King extra large bedding will make a statement on your King bed that will be easy to coordinate with your other extra large King bedding accessories. Whether you add more animal print throw pillows and patterned throw blankets or if you prefer more low key bedding decor, the neutral colors of this decorative King oversized comforter will perfectly accent your personal style.
Let's be real though. While a fashionable extra large King comforter is great, what you really go crazy for is comfortable King size bedding. And it should go without saying that this oversized King comforter provides untamed coziness to your King bed! With Byourbed's signature Coma Inducer® luxury plush bedding material covering every inch of this extra large King comforter set and two (2) included matching King size pillow shams, you'll be obsessed with the cuddly feeling of this machine washable oversized King bedding. And stuffed with a thicker than average down alternative, you can rest easy knowing that no animals were actually harmed in the making of the Animalistic - Coma Inducer® Oversized King Comforter!
Animalistic - Coma Inducer® Oversized King Comforter
Size: King Bedding Comforter - Oversized King XL
Material: Luxury Plush
Construction: Thick 270GSM Inner Polyester Fill
Important Information: Warm, thick King Comforter that is addictive in comfort
Our Policies
Lowest Prices

No Discount Codes Needed

Easy Returns

Hassle Free Flat Rate Returns

Free Shipping

Orders Ship Within 24-48 Hours
Animalistic - Coma Inducer® Oversized King Comforter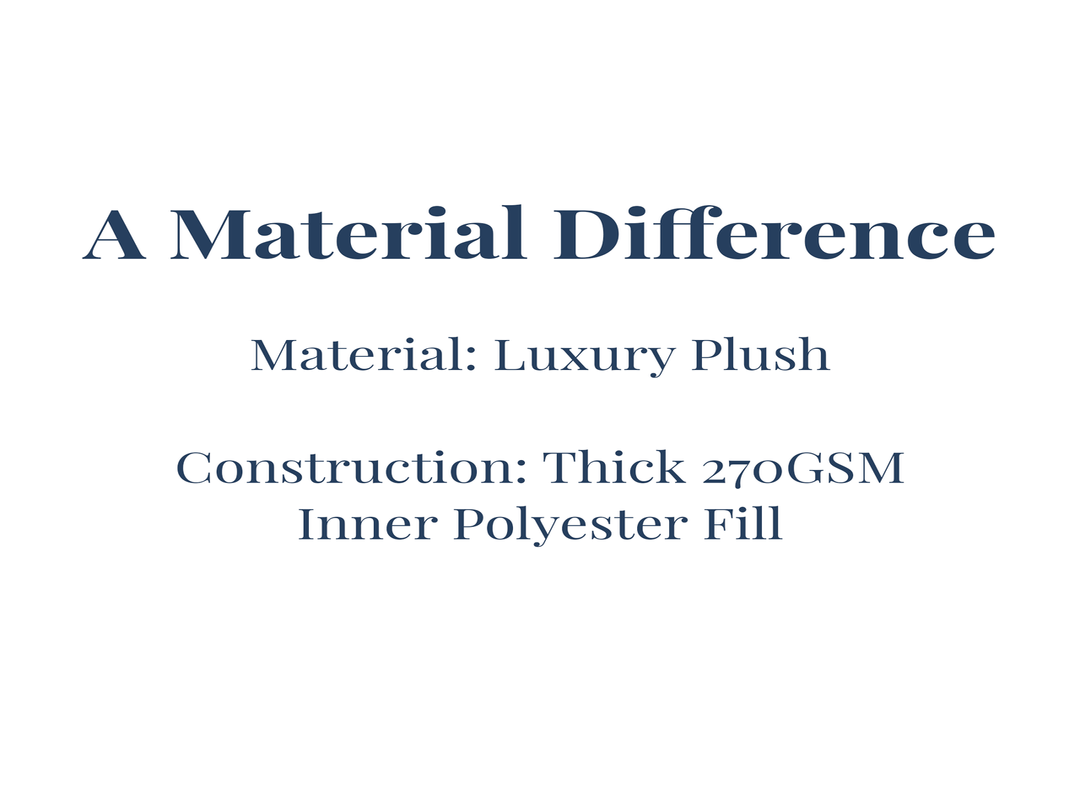 GORGEOUS AND SOFT! WENT PERFECT WITH MY BEDROOM COLORS!