Coma Inducer® Oversized King Comforter - Chunky Bunny - Stone Taupe
Description
Inspired by soft, overly plump bunnies that make you want to hold and caress them against your skin, our Chunky Bunny® is as real as is it gets without being real (because that would be sad). The longer plush material creates a cozy soft, snuggle up warmth that cannot be compared. With an 840 GSM material, Chunky Bunny® doesn't just set a new record for softness it almost doubles the next closest GSM (GSM represents a material's softness level, the higher the number the softer the bedding product). Chunky Bunny® takes our Coma Inducer® plush bedding brand to a new level of comfort and indulgence. Indulge in Bunny Heaven.

This soft bunny inspired King oversize comforter is just what you need if you love the cozy feeling of bunny fur. Made with super soft bedding materials (and zero bunnies) this comfortable King bedding piece will provide you with the ultimate in King bedding coziness. Crafted to keep you nice and warm and with ultra soft plush for soft to the touch comfort, the Coma Inducer® Oversized King Comforter - Chunky Bunny - Stone Taupe will be a luxurious part of your King bedding. And since this oversized King comforter set comes with two matching shams, you will be completely surrounded by this extraordinarily comfortable King bedding.

And let's talk about just how amazing this plush King XL comforter will look in your bedroom! A great goal to set for the style of your King bedding decor is relaxation and comfort, and you can't get much more calm and relaxing than with an unmatched plush King oversize comforter. The extra length and extra width of this extended King comforter makes it look even more plush and cozy...because it is! The inviting plush on this stone taupe King comforter is also the perfect color to beautifully accent your bedroom decor or bedroom furniture. The beige gray tones of this one of a kind extra large King comforter will help this soft King comforter fit right into your bedroom.

Coma Inducer® Oversized King Comforter - Chunky Bunny - Stone Taupe
Size: King Bedding Comforter - Oversized King XL
Material: Super Soft 840GSM Plush
Construction: Thick 280GSM Inner Polyester Fill
Important Information: Warm, thick King Comforter that is addictive in comfort
Thickest Coma Inducer: The King of Comas! Weighs over 26 lbs.
Our Policies
Lowest Prices

No Discount Codes Needed

Easy Returns

Hassle Free Flat Rate Returns

Free Shipping

Orders Ship Within 24-48 Hours
Coma Inducer® Oversized King Comforter - Chunky Bunny - Stone Taupe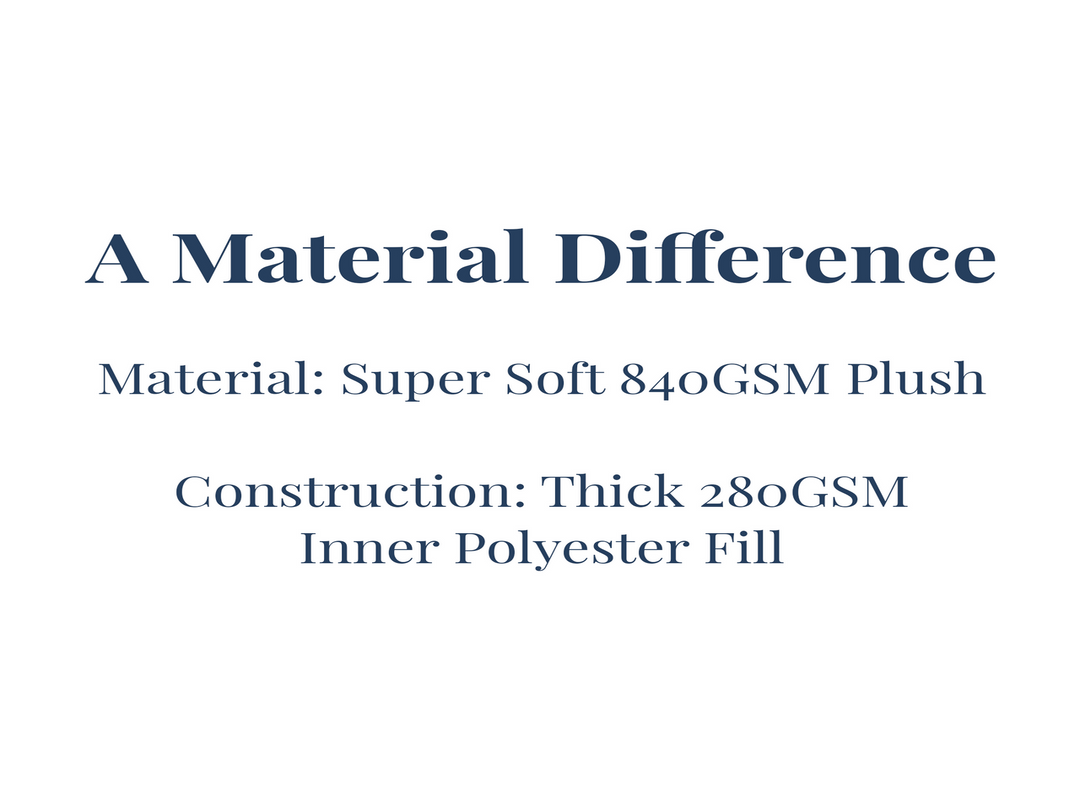 AMAZING COMFORTER! SO SOFT AND COMFY!

GIANT AND BEAUTIFUL! SHIPPING WAS FREE AND INCREDIBLY FAST!

THE SOFTEST, MOST AMAZING THING I'VE EVER TOUCHED IN MY LIFE. EXTREMELY SATISFIED.

IT'S UHMAZING!! SOFTEST BLANKET EVER, GETS WARM BUT IT'S AMAZING, IF YOU'RE AN INCREDIBLY HOT SLEEPER, I WOULDN'T RECOMMEND, BUT OTHERWISE EVERYTHING IS GREAT, ITS WEIGHTED SO IT'S TRUE WHEN THEY SAY "COMA INDUCER", DONT REGRET BUYING AT ALL!!