Winter Thick - Coma Inducer® Oversized King Comforter - Peach Nectar
Description
Inspired by a readiness for the cold of winter. The Winter Thick Coma Inducer® was born in Buffalo, NY and, if there is one thing Buffalonians understand, it's being layered up for winter. Some people get 'winter thick' with extra coats and long underwear, while others literally thicken up by putting on extra pounds to ward off the cold. In Buffalo, NY, being unprepared for winter is simply not an option. Our Winter Thick Coma Inducer® is an instant barrier of warmth against the harsh realities of zero degrees with a negative twenty degree wind chill. Now, we here at Byourbed fully understand your bedroom is not this cold, but imagine the warmth and coziness provided by our "Winter Thick" plush comforter. You'll be snuggled up regardless of your partner's affinity for air conditioning or their desire to save on winter heating bills. Thicken up with Winter Thick Coma Inducer®!

If you live in a colder climate, you know that it takes a special kind of King bedding to make you feel warm and cozy at night, especially during the winter months. Byourbed got its start in Buffalo, NY, so we feel your pain when it comes to searching for that perfect piece of King bedding, which is how our ultra plush Coma Inducer® comforters were born! We know that an oversized plush King comforter is just what you need in order to fight off the cold and feel nice and cozy on your King bed. We had our fellow cold weather dwellers in mind when we created the Winter Thick - Coma Inducer® Oversized King Comforter - Peach Nectar! This extra large King comforter is made with the kind of cozy bedding materials that will make you forget about the cold weather outside because you will be warm and toasty on your King sized bed. The thick inner fill combined with an ultra plush exterior combines to create a cozy King bedspread unlike any other.

The feeling of thick and cozy bedding that is also incredibly soft to the touch will make your King bed feel like pure luxury. And, thanks to the true oversized dimensions of this extended King comforter, you'll be able to fully cover your King bed in this high quality comfort that will keep you warm and cozy all night long. In fact, this peach colored King oversize comforter is so comfortable, it will make your entire bedroom look like a cozy place to relax and get away from the harsh weather outside. To add to this unique style, this pretty peach King extra large comforter is also the perfect addition to your bedroom decor. The color of this oversized King comforter will make your King bedding decor pop, while still nicely accenting the rest of your bedroom decor, creating the perfect look in your bedroom. Complete with an extra large King comforter and two King size pillow shams, this essential King bedding set has everything you need to feel like you are one with your King bed.




Winter Thick - Coma Inducer® Oversized King Comforter - Peach Nectar
Size: King Bedding Comforter - Oversized King XL
Material: Luxury Plush
Construction: Thick 270GSM Inner Polyester Fill
Important Information: Warm, thick King Comforter that is addictive in comfort
Our Policies
Lowest Prices

No Discount Codes Needed

Easy Returns

Hassle Free Flat Rate Returns

Free Shipping

Orders Ship Within 24-48 Hours
Winter Thick - Coma Inducer® Oversized King Comforter - Peach Nectar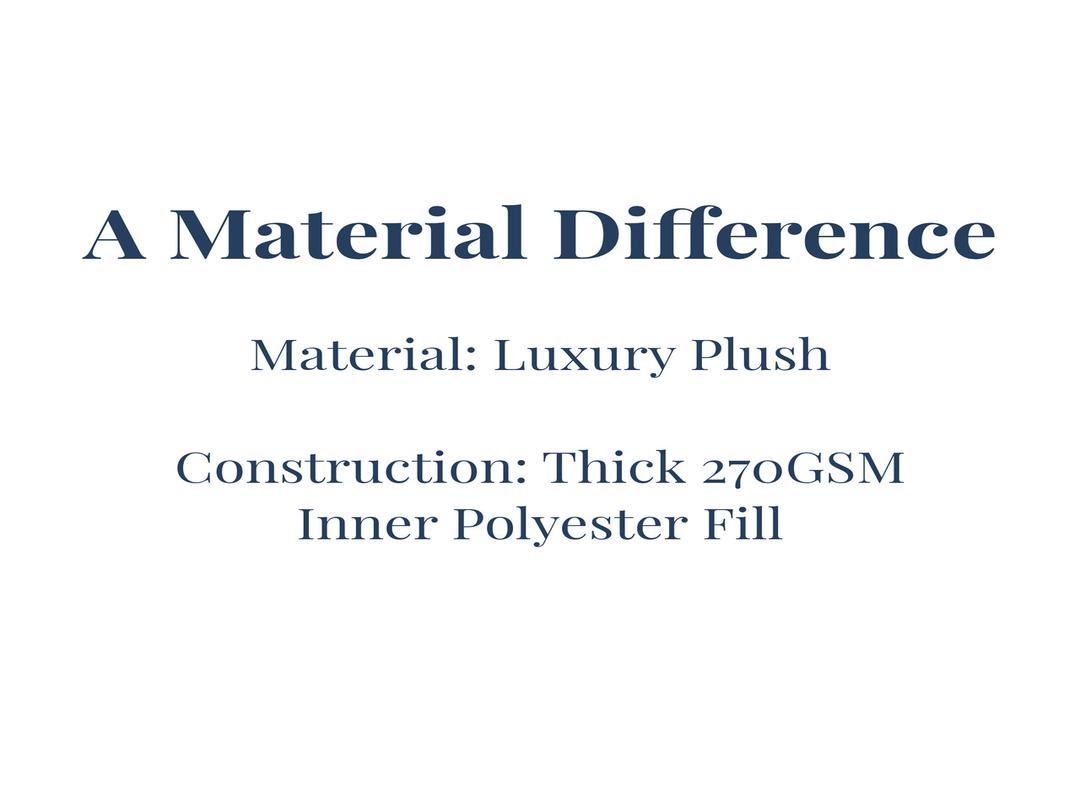 VERY WARM AND SOFT. IT'S LIKE A CLOUD ONLY BETTER

SOOOO SUPER PLUSH AND SOFT.. I HAVE A QUEEN BED BUT I LIKE A LONGER BEDSPREAD AND SO I ORDERED A KING .ITS PERFECT AND ENOUGH TO WRAP AROUND YOU ON EACH SIDE YOU SLEEP ON. I WAS SUPER HAPPY AS THIS WAS A RANDOM BUY.. WOULD RECOMMEND. IT'S WARM SOFT SUPER SIZED

VERY SOFT AND FUZZY. VERY WARM. THIS IS A GREAT COMFORTER. LOVE THE COLOR TOO.

IT'S PRETTY BUT I THOUGHT IT WUD BE LIKE THE BLUE ONE I BOT, IT WAS LIKE SOFT MINK, THIS ONE LOOKS LIKE RUG.