Coma Inducer® Oversized King Comforter - UB-Jealy® - Slate Black
Description
Inspired by the classic fight for more covers! The question posed was, "Can there be bedding so plush and cozy that you not only fight for it, but more importantly refuse to lose the fight?" When you win that fight you can tell your opponent (yes, opponent), who is sure to be upset and mean to you, "UB-Jealy®" - or if you speak proper English you can say: "You are being Jealous."

If you can contain your need to keep all of the amazing comfort to yourself, this extended King comforter is big enough for two. Or you could not share, we won't judge! This oversized King XL comforter has extra length and extra width, so it can really cover your King sized bed and provide you with all over warmth and comfort. And trust us, once you feel the incredibly soft luxurious plush material that this extra large King comforter is made out of, you're going to want as much of that comfort as possible. Plus, with a thick down alternative polyester fill, you'll become obsessed with laying underneath this cozy plush King oversize comforter.

Whether or not you choose to share the amazing comfort of this super soft King XL comforter is up to you, just make sure you are the winner in the fight for this insanely comfortable King extra large bedding. While wrapping yourself up in the pure bliss of this cozy oversized King comforter is amazing, it's not quite so nice if you lose the fight for the covers. The overall comfy look of this King oversize comforter will extend to your bedroom decor, giving your bedroom the ultimate cozy atmosphere. This slate black extra large King comforter will also nicely blend with the rest of your bedroom furniture, giving your bedroom a stylish and cohesive look.
Coma Inducer® Oversized King Comforter - UB-Jealy® - Slate Black
Size: King Bedding Comforter - Oversized King XL
Material: Yarn Dyed Luxury Plush
Construction: Thick Down Alternative Polyester Fill, 270 GSM
Important Information: Warm, thick King Comforter that is addictive in comfort
Our Policies
Lowest Prices

No Discount Codes Needed

Easy Returns

Hassle Free Flat Rate Returns

Free Shipping

Orders Ship Within 24-48 Hours
Coma Inducer® Oversized King Comforter - UB-Jealy® - Slate Black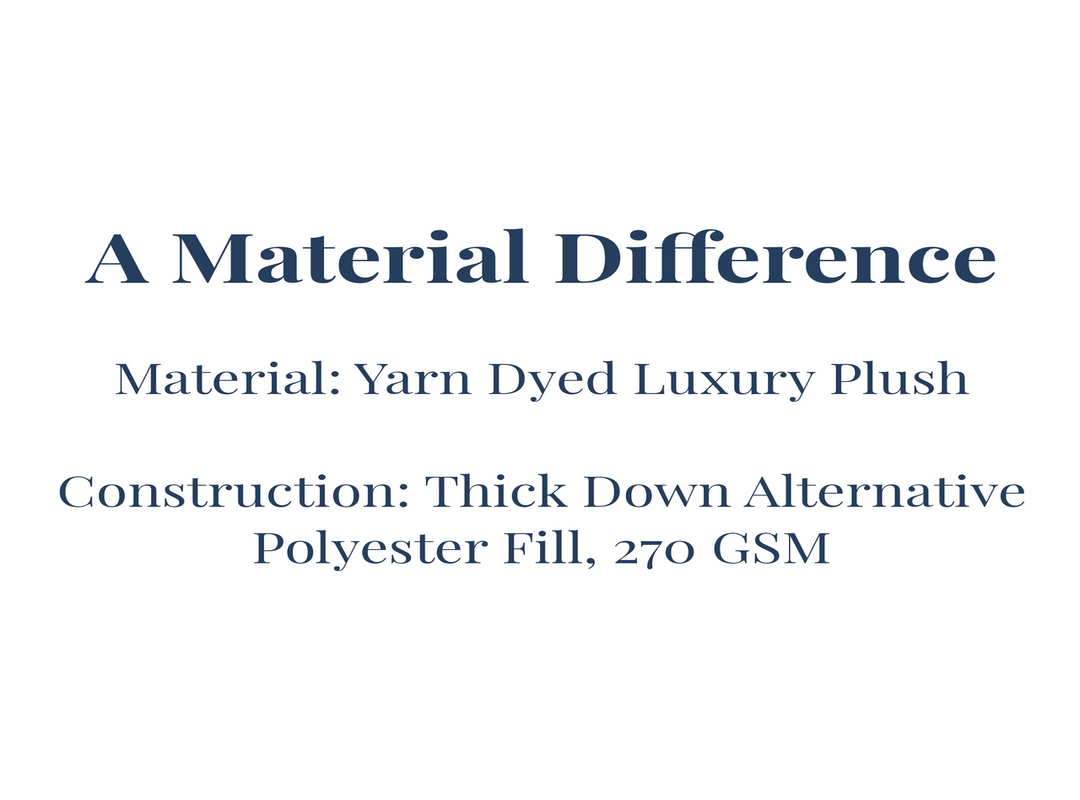 THIS IS THE FIRST TIME MY HUSBAND AND I HAVE EVER AGREED ON A COMFORTER. WE'RE BOTH IN LOVE.

THIS IS SO SOFT AND CUDDLY! I DON'T WANT TO GET OUT OF BED!

THE COMFORTER IS AMAZING. IT'S SO SOFT AND IT REALLY IS LIKE SLEEPING UNDER A CLOUD AND IT DOESN'T FEEL TOO HEAVY. COLOR IS TRUE TO PICTURE AND THE SHIPPING WAS SO FAST! I DO WISH THAT THE SITE WAS EASIER TO SHOP BECAUSE THE PRODUCT IS SO NICE AND A GREAT PRICE. THERE SHOULD HAVE A BIGGER ONLINE PRESENCE. MAYBE A FACEBOOK PAGE SO PEOPLE KNOW YOU ARE A LEGIT BUSINESS. LOTS OF SCAMS ON INSTAGRAM RIGHT NOW. THANKS FOR MY COMFY BEDDING!

EVERYTHING I EXPECTED REALLY SOFT AND WORTH EVERY PENNY! I RECOMMEND THIS BLANKET