Coma Inducer® Oversized King Comforter - Me Sooo Comfy - Glacier Gray
Description
Inspired by what we all crave... Comfort! To be comfortable is to be at peace. To be able to say "Me Sooo Comfy®" is to be able to truly lose yourself in our coziest coral fleece bedding. There is no substitution for comfort! Me Sooo Comfy® makes you want to cuddle up and stay home. When your friends are heading out on a Friday night and ask you to come, just text them back and say "Can't Make it..... Me Sooo Comfy®." They'll understand!

Are you getting sick of making up excuses for staying home in your King bed instead of going out with your friends? Well, you are in luck, because we have a way of turning your excuses into a totally fair and understandable reason for spending some quality time with your King bedding. Upgrade your King bedding with our Coma Inducer® Oversized King Comforter - Me Sooo Comfy - Glacier Gray and no one will ever doubt your reasons to stay home again! Made with super soft Coral Fleece and a thick inner fill, this luxurious King oversized comforter is so insanely cozy that you'll only need to say "Me Sooo Comfy®" and anyone would understand that they won't be seeing you that night.

Even though being so comfortable on your King bed is a good reason not to go out, you probably shouldn't avoid your friends and family all the time. But don't worry, when you do have to leave your plush King extra large comforter, it will be waiting for you when you get home. No matter how many hours of sleep you get with this oversized gray King comforter, the cozy plush comfort that it adds to your King bed will make sure that you get the most restful sleep possible. Not only is this machine washable King comforter made with the most comfortable bedding materials around, but it is also crafted with true oversized dimensions. Extra length and extra width combined with plush softness means that you you'll feel as if you wrapped up in a fluffy cloud while sleeping...sounds peaceful, doesn't it?
Coma Inducer® Oversized King Comforter - Me Sooo Comfy - Glacier Gray
Size: King Bedding Comforter - Oversized King XL
Material: Luxury Plush - Coral Fleece
Construction: Thick Polyester Fill, 280 GSM
Important Information: Warm, thick King Comforter that is addictive in comfort
Our Policies
Lowest Prices

No Discount Codes Needed

Easy Returns

Hassle Free Flat Rate Returns

Free Shipping

Orders Ship Within 24-48 Hours
Coma Inducer® Oversized King Comforter - Me Sooo Comfy - Glacier Gray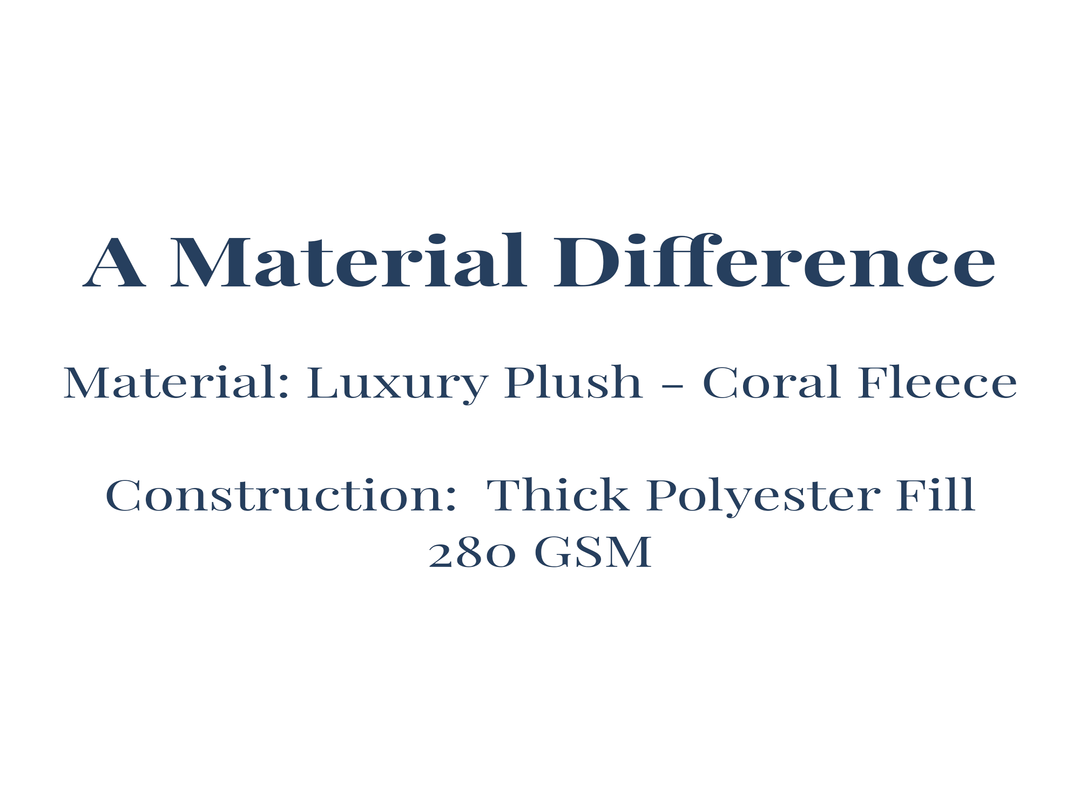 IT'S SO SOFT YOU WON'T BELIEVE IT!!

WE JUST LOVE THIS COMFORTER! IT'S SO COMFY AND COZY! LOVE IT! THANKS!!