Velvet Crush - Coma Inducer® Oversized King Comforter - Ridged Silvery Beige
Description
Inspired by crushed velvet, this Coma Inducer® is having a major crush on velvet. Taking the velvet crushed look and turning it into well styled bedding with the warmth you know from Coma Inducer® is what Velvet Crush is all about. The front sheen of short embossed velvet reverses to an ultra warm Sherpa, making your bedding both inviting by appearance and comfort.

Are you sick of the King comforters you choose coming up short on your King bed? If you have a standard King bed or a pillow top King mattress, this is a problem that is all too familiar. But, if you want true oversized King bedding, you have come to the right place! At Byourbed®, we understand the frustration you feel when your comfy King bedspread doesn't fit right, and we decided to do something about it. Made with extra length and extra width, our extended King comforters will actually fit on a King sized bed! The true oversized dimensions of the Velvet Crush - Coma Inducer® Oversized King Comforter - Ridged Silvery Beige will even add extra plush comfort and unique style to your King bed and beyond.

With this extra large King comforter, more material definitely means more comfort! This luxury plush King oversized comforter is made with soft to the touch velvet, cozy Teddy Fleece, and a thick inner fill. All of these soft bedding elements combine to create a machine washable King comforter that is so comfy, it's practically crush-worthy. If you've never had a crush on any of your King bedding essentials, this extra large plush King comforter will definitely be your first. And while you are loving the exquisite softness of this soft oversized King comforter, you'll also enjoy the way it looks in your bedroom. Designed with stylish bedding materials that create a beautifully elegant sheen and a textured pattern, this neutral beige King comforter is sure to have a positive impact on your bedroom decor.
Velvet Crush - Coma Inducer® Oversized King Comforter - Ridged Silvery Beige
Size: King Bedding Comforter - Oversized King XL
Material: Embossed Velvet on the front, with plush Teddy Fleece on the reverse
Construction: Thick 270GSM Inner Polyester Fill
Important Information: Warm, thick King Comforter that is addictive in comfort
Our Policies
Lowest Prices

No Discount Codes Needed

Easy Returns

Hassle Free Flat Rate Returns

Free Shipping

Orders Ship Within 24-48 Hours
Velvet Crush - Coma Inducer® Oversized King Comforter - Ridged Silvery Beige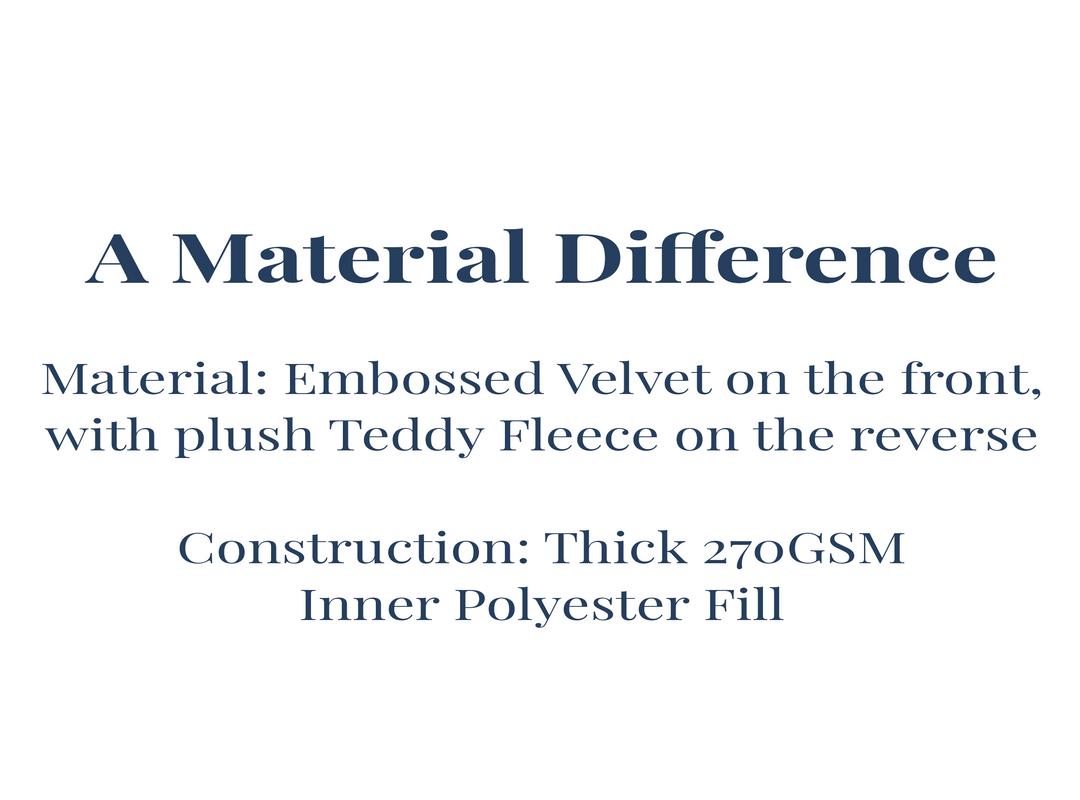 THE ONLY COMFORTER I HAVE FOUND THAT ACTUALLY GIVES YOU COVERAGE ON A KING SIZE BED. CAN'T SEE THE SHEETS AT ALL. FINALLY!

AWESOME