Chunky Bunny - Coma Inducer® Oversized Queen Comforter - Velveteen Brown
Description
Inspired by soft, overly plump bunnies that make you want to hold and caress them against your skin, our Chunky Bunny® is as real as is it gets without being real (because that would be sad). The longer plush material creates a cozy soft, snuggle up warmth that cannot be compared. With an 840 GSM material, Chunky Bunny® doesn't just set a new record for softness it almost doubles the next closest GSM (GSM represents a material's softness level, the higher the number the softer the bedding product). Chunky Bunny® takes our Coma Inducer® plush bedding brand to a new level of comfort and indulgence. Indulge in Bunny Heaven.

Rich brown coloring and ultra soft comfort makes our Chunky Bunny - Coma Inducer® Oversized Queen Comforter - Velveteen Brown an irresistible addition to your Queen sized bed. If you've ever pet a bunny, you know that their fur can be super soft, so much so that you may have even thought that it might make a great piece of Queen bedding. But we don't want to hurt innocent bunnies, so this faux fur Queen oversized comforter is the next best thing! Made with luxury plush bedding materials on the front and back, this extra large Queen comforter is incredibly soft to the touch, which will help make relaxing on your bed a truly comforting experience. Made with extra length and extra width and with two standard shams included, this true oversized Queen comforter will fully surround you in this extraordinary comfort!

When it comes to your Queen bedding essentials, there are two things that you should look for. Comfort, which this plush extra large Queen comforter definitely has, and style. Luckily, this machine washable Queen oversize comforter has the perfect look that will help it fit in any bedroom. You don't want your Queen sized bed to clash with the rest of your bedroom furniture and bedroom decor, so neutral Queen bedding is always a smart choice. The rich tone of this oversized brown Queen comforter will not only match your other bedroom items, it will also give your Queen bed a one of a kind appearance that will help turn it into the focal point of your entire bedroom! Adding luxurious comfort and high quality style to your bedroom, this extra large brown Queen comforter set is absolute perfection.
Chunky Bunny - Coma Inducer® Oversized Queen Comforter - Velveteen Brown
Size: Queen Bedding Comforter - Oversized Queen XL
Material: Super Soft 840GSM Plush
Construction: Thick 280GSM Inner Polyester Fill
Important Information: Warm, thick Queen Comforter that is addictive in comfort
Thickest Coma Inducer: The King of Comas! Weighs over 22 lbs.
Our Policies
Lowest Prices

No Discount Codes Needed

Easy Returns

Hassle Free Flat Rate Returns

Free Shipping

Orders Ship Within 24-48 Hours
Chunky Bunny - Coma Inducer® Oversized Queen Comforter - Velveteen Brown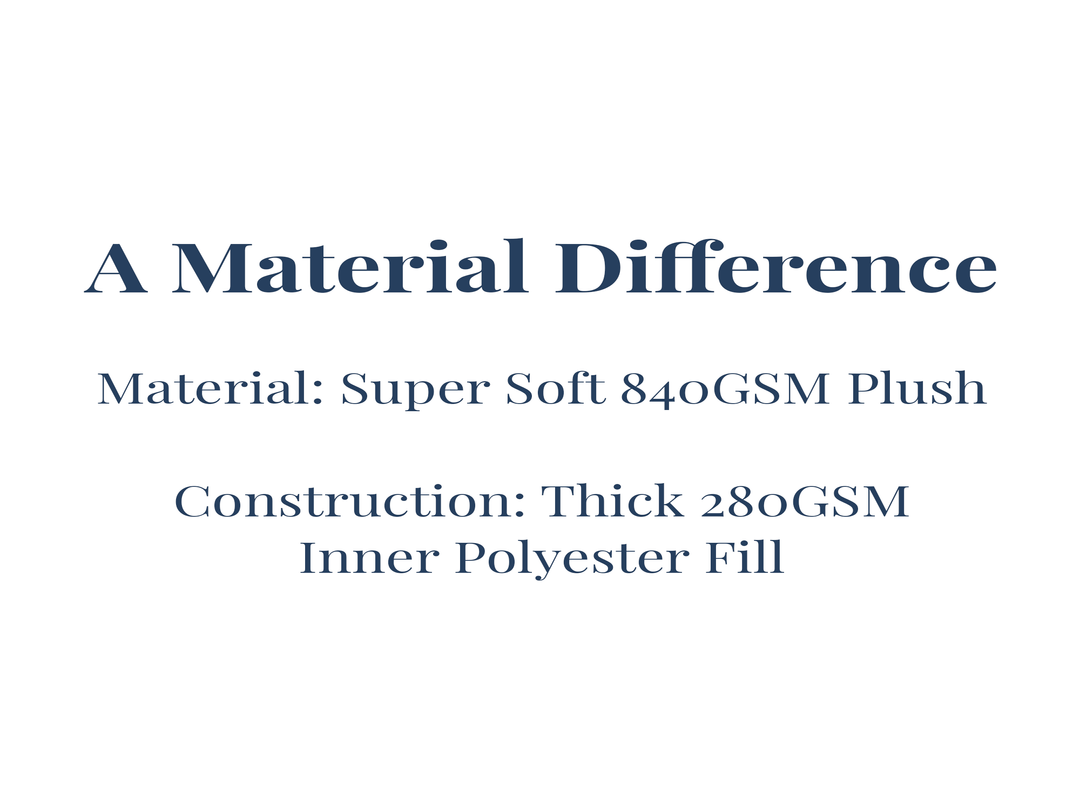 THERE ARE NO WORDS....THIS COMFORTER IS AS DESCRIBED, WARM, SOFT, COZY AND QUALITY UNBELIEVABLE.. I'M FROM BUFFALO NY AND THIS JUST MADE MY WINTER MORE TOLERABLE.

DIDN'T KNOW COMFORTER WOULD BE SO HEAVY. BUT I AM IN LOVE AND READY FOR THE COLD WEATHER. LOVE IT.