Coma Inducer® Full Comforter - Charcoal - Oversized Full XL Bedding
Description
Inspired by the goal to create bedding so undeniably comfortable that you are unable to leave your bed. Physically not being able to get out of bed is the sole mission of our original Coma Inducer® plush comforters. Imagine a bedding comforter so plush and cozy that you are literally unable to move.... not because you can't, but because you won't! To be unwilling to start your day because your bed feels too good is the ultimate compliment and purpose of our Original Coma Inducer®. Made of soft, plush 330 GSM fluffy heaven, our Original Coma Inducer® has sparked a bedding brand that embodies and represents the ultimate in bedding comfort.

If you've been searching for the perfect Full XL comforter to add warm, thick comfort to your Full sized bed, you've found it! Our Coma Inducer® Full Comforter - Charcoal - Oversized Full XL Bedding is made to provide you with the best in Full bedding comfort, and it definitely delivers. Our Charcoal Coma Inducer® comforters are some of the original plush pieces of the brand that have stood the test of time. The reason this charcoal gray Full comforter is so popular has to do with the high level of comfort that it will add to your Full or Full XL sized bedding. A thick inner fill combined with a thick plush exterior helps this oversized Full comforter keep you warm and cozy all throughout the night. This extra large Full comforter will add the most comfortable Full bedding to your Full or Full XL size bed, and you can add on standard sized pillow shams for even more luxurious comfort.


The luxurious look of this Full oversize comforter will also help with the style of your soft Full bedding. When your Full comforter looks so incredibly soft and comfy, it will give your entire bedroom a cozy atmosphere that will promote relaxation and calm. It also helps that this gray XL Full comforter will be the perfect fit for just about any bedroom. Gray Full bedding is easy to match, meaning that this gray Full extra large comforter will look great with your bedroom decor and bedroom furniture. The extravagant look of luxuriously cozy Full bedding combined with an easy to match color makes this gray oversized Full comforter a great choice for any bedroom.
Coma Inducer® Full Comforter - Charcoal - Oversized Full XL
Size: Full Bedding Comforter - Oversized Full XL
Material: Luxury Plush in Charcoal Gray
Construction: Thick 280 GSM Polyester
Important Information: Warm, thick Full Comforter that is addictive in comfort
Our Policies
Lowest Prices

No Discount Codes Needed

Easy Returns

Hassle Free Flat Rate Returns

Free Shipping

Orders Ship Within 24-48 Hours
Coma Inducer® Full Comforter - Charcoal - Oversized Full XL Bedding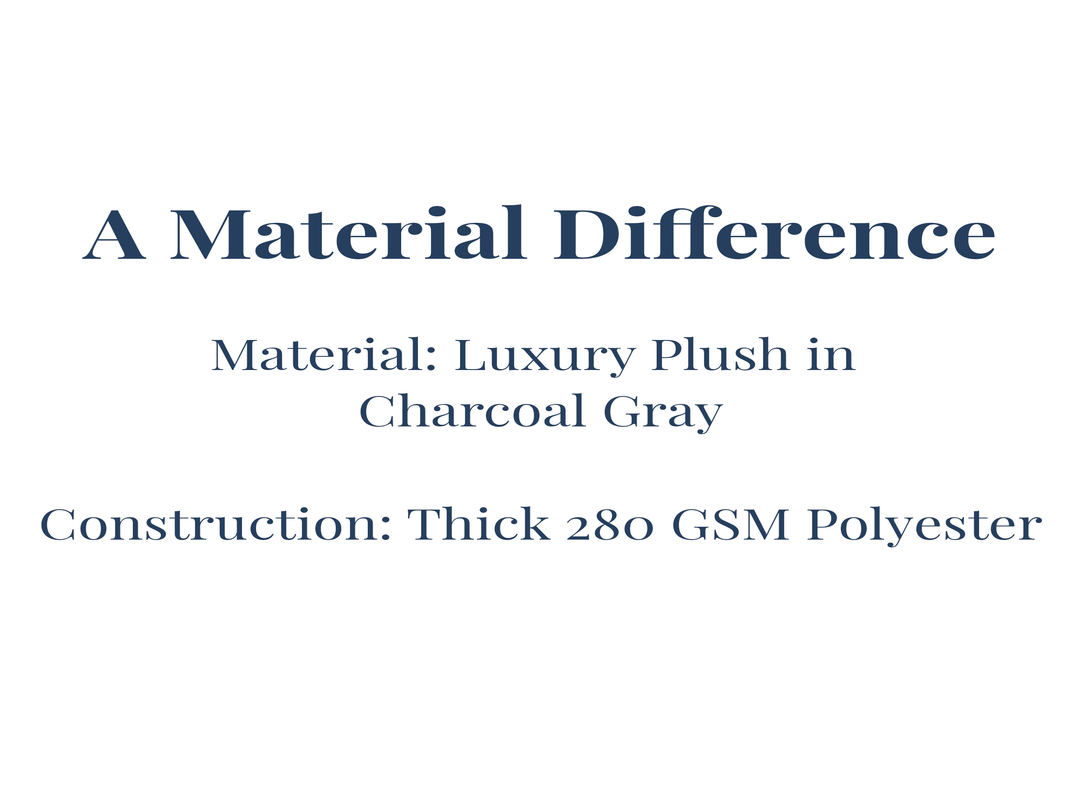 LOVE THIS COMFORTER/BLANKET. BOUGHT TWO IN THE PAST MONTH. ONE FOR SON'S COLLEGE DORM ROOM AND ONE FOR HIS HOME BEDROOM. GREAT QUALITY AND PRICE.

ALTHOUGH ITS STILL SUPER SOFT IT LOOKS DIFFERENT THEN IN THE PICTURE. IT'S FLEECE INSTEAD OF VELOUR/VELVET. AND TO BE HONEST I AM DEBATING ON SENDING IT BACK AND EXCHANGING IT FOR A DIFFERENT ONE. IT DID GET HERE REALLY QUICKLY AND EARLIER THEN I EXPECTED!

THIS PRODUCT IS THE HIGHEST QUALITY. SOFT, LUXURIOUS FEEL. FAST DELIVERY. I ONLY RATED IT THREE STARS BECAUSE IT WAS HEAVIER THAN WHAT WE WERE SEEKING. HOWEVER, CUSTOMER SERVICE HAS BEEN REMARKABLE IN PROVIDING MORE SUITABLE OPTIONS