Chunky Bunny - Coma Inducer® Oversized King Comforter - Velveteen Brown
Description
Inspired by soft, overly plump bunnies that make you want to hold and caress them against your skin, our Chunky Bunny® is as real as is it gets without being real (because that would be sad). The longer plush material creates a cozy soft, snuggle up warmth that cannot be compared. With an 840 GSM material, Chunky Bunny® doesn't just set a new record for softness it almost doubles the next closest GSM (GSM represents a material's softness level, the higher the number the softer the bedding product). Chunky Bunny® takes our Coma Inducer®
plush bedding brand to a new level of comfort and indulgence. Indulge in Bunny Heaven.

Mother Nature has created some truly amazing creatures. And, if you love the feeling of softness, a cuddly baby bunny might be one of your favorites. Have you ever wanted to add the plush feeling of soft bunny fur to your King bed but don't want to harm any little bunnies? If so, you are in luck! Our Chunky Bunny - Coma Inducer® Oversized King Comforter - Velveteen Brown will bring the feeling of snuggly bunnies to your King bedding essentials. This ultra plush King extra large comforter is so thick and soft that you might have a hard time leaving your King bed. Don't worry, that's perfectly natural. With such high quality comfort on your King bed, you'll have a hard time figuring out where you end and your King bed begins. On the bright side, this incredibly cozy oversized King comforter will help you achieve restful sleep so you can survive the day away from your plush King bedding.

What makes this true oversized King comforter so amazingly comfortable is that it is incredibly thick. The thick inner fill of this extra large brown King comforter is topped with ultra thick plush for a warm and cozy touch to your King bed. This machine washable plush King comforter is also insanely soft to the touch. Combining such softness with thick bedding materials and oversized King bedding dimensions means that you will be fully surrounded by the best in King bedding comfort. As a nice bonus, this thick and cozy King extra large comforter is also made to increase the style of your bedroom decor. Styled with a neutral color, this plush brown King comforter will easily fit in with your bedroom decor and bedroom furniture for a great looking bedroom!
Chunky Bunny - Coma Inducer® Oversized King Comforter - Velveteen Brown
Size: King Bedding Comforter - Oversized King XL
Material: Super Soft 840GSM Plush
Construction: Thick 280GSM Inner Polyester Fill
Important Information: Warm, thick King Comforter that is addictive in comfort
Thickest Coma Inducer: The King of Comas! Weighs over 26 lbs.
Our Policies
Lowest Prices

No Discount Codes Needed

Easy Returns

Hassle Free Flat Rate Returns

Free Shipping

Orders Ship Within 24-48 Hours
Chunky Bunny - Coma Inducer® Oversized King Comforter - Velveteen Brown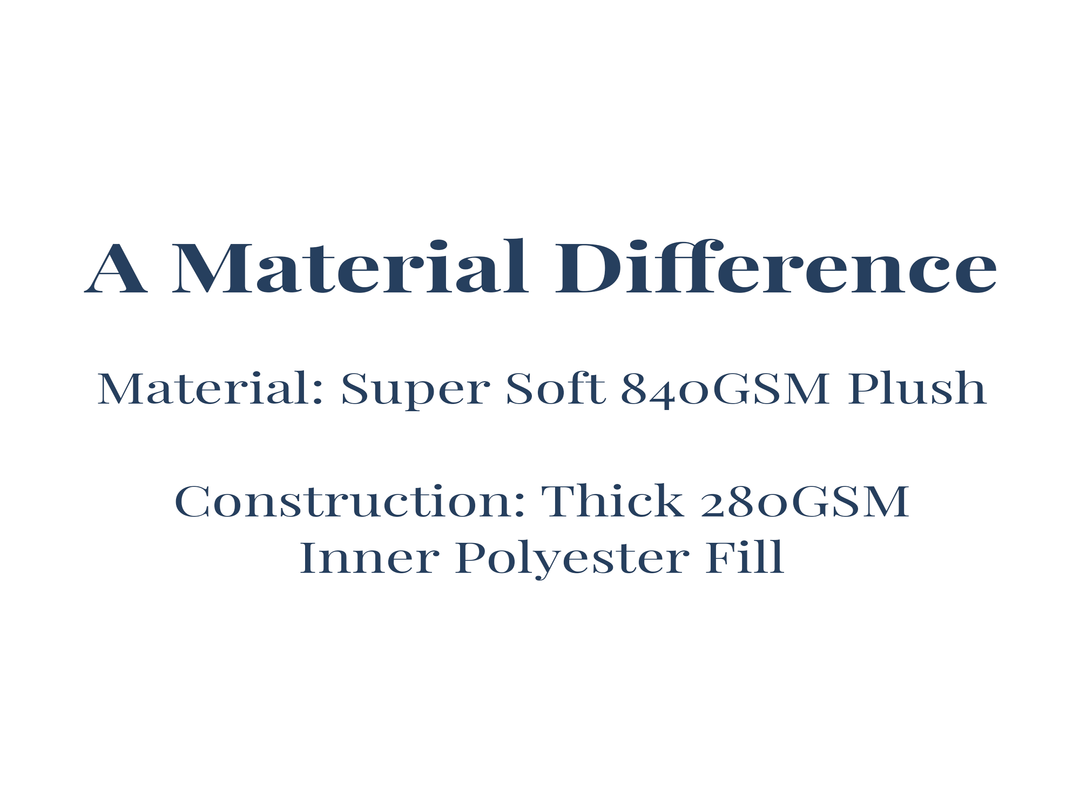 THIS IS LIKE SLEEPING ON A CLOUD!!!! MOST DEFINITELY THE SOFTEST COMFORTER I HAVE EVER HAD. I WISH THEY MAD A LIGHTER ONE FOR THE SUMMER. LOVE, LOVE, LOVE THIS BLANKET. MY DOGS THINK IT IS THEIR OWN PERSONAL BED. THEY LOVE IT AS WELL. I WOULD HAVE TWO OR THREE OF THESE!!